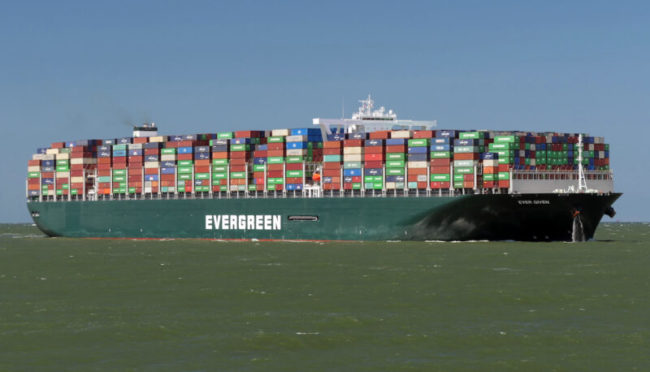 Last week saw the end of the Ever Given container ship being stuck in the Suez. They finally freed it last Monday Mar 29. Is it something that could ever be part of any QAnon Conspiracy theory? If you thought "no" then you would be wrong. The claim doing the rounds is that this ship that was chartered by the Taiwanese shipping organization, Ever Green, was really Hillary Clinton's Human Trafficking Vessel.
Yes really, they were actually floating this claim.
QAnon really do continue to win gold in the Olympic sport of stupidity.
What other crazy things have bubbled to the surface during this past week?
You will find below a few of the more examples that have popped up during the past week.
I've highlighted these so that we can laugh about it all. I find that to be the best response to the batshit insane babbling that flows from this cult of fools.
COVID-19
Insurrection
Stolen Election
The Biden Fan Club
Bizarre
Fools of the week – The False Profit$
The stars of this weekly show are of course the religious grifters. To be wholly clear, most humans, regardless of their belief or non-belief are decent. Some however grasp belief and deploy it as a tool to manipulate and enrich themselves with. This is very much dedicated to them …
Will next week be any different?
Nope, just lots more of the same for us to laugh at and mock.