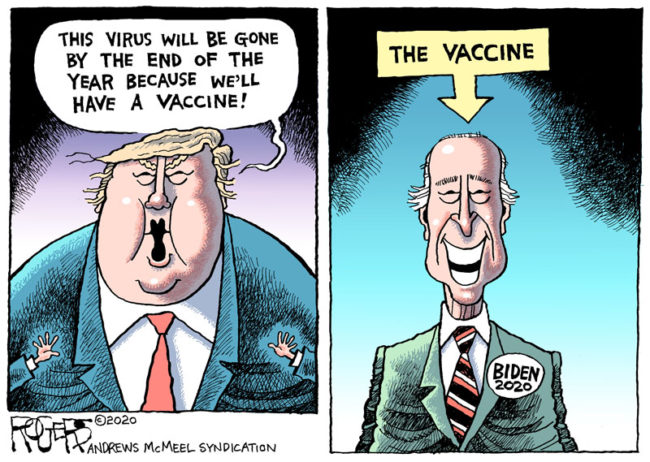 Believing absurd nonsense is not the issue, it never has been. At some time or other we are all successfully fooled into accepting something daft that we later realise was silly. The problem comes when you mix fundamentalist beliefs with right-wing politics, it is a very toxic cocktail. This wingnut brigade don't just want to keep their beliefs to themselves , they want to deploy and impose those beliefs upon us all by force.
What exactly do I mean?
Nobody has a problem with the Amish and their choice of lifestyle. If however the Amish insisted that nobody should drive cars, promoted the idea that everybody who does is evil, strove to enact laws banning everybody from driving, and openly discriminated against people who do drive cars, then that would be a huge problem.
What new absurdities have been promoted this past week?
Let's take a look.
Wingnut proclamations from the last 7 days
Here are some of the highlights this week…
The Cult Of Trump
COVID-19
Folks who are in complete denial about the reality of what is happening …
BLM
Conspiracies
Armstrong Williams appeared on Rick Wiles' "TruNews" show last night where he spread COVID-19 conspiracy theories while praising Wiles for … "not being some paranoid, conspiratorial-thinking individual."
Homophobia
Truly Bizarre
What else came out of the Wingnut fantasy land last week?
Lots of other stuff.
As always, it is an endless stream. Some of it is good, some sad, some is rather grim, and some is quite frankly hilarious. Here are a few more samples …
Will next week be different and result is no bizarre claims from the wingnuts?
Nope.
Tweet of the Week – Jesus Was White
Well this happened from a supposed intellectual …
Jesus stands and addresses the crowd. "Well here I am folks, the only white guy in all of Jerusalem"
Bonus Item – Tick Tack
I also loved this tweet …
… and this tweet is also rather important …