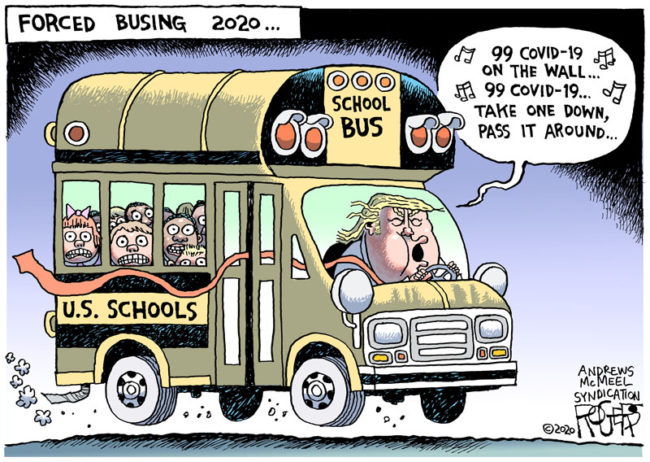 What exactly do the Wingnut brigade get upset about and rather vocal over?
This past week we have had these examples …
What is perhaps rather telling are the things they don't get upset about at all …
A rapidly rising body count; 135,000 and climbing, due to the utterly incompetent federal response and the belief within their own ranks that social distancing and masks are deeply offensive
Systemic Racism
What exactly goes on inside your head when the F word in a movie or hearing somebody who does not believe what you believe triggers you … yet literally thousands of preventable deaths does not?
Let's take a look at what has been happening this past week amongst the wingnut community so that we can laugh at the utter absurdity of it all.
Wingnut proclamations from the last 7 days
It is all very much everything you might expect and a lot more. Here are some of the highlights …
The Cult Of Trump
BLM
The Wrath of a God
COVID-19
While the United States ranks first in numbers of coronavirus cases and deaths, White House Press Secretary Kayleigh McEnany says: … "I think the world is looking at us as a leader in COVID-19."
GOP is now GQP
According to Media Matters senior researcher Alex Kaplan, 62 candidates for office have signaled support for the conspiracy theory​, and 12 of those candidates have won Republican primaries. The GOP has been hesitant to repudiate the movement​, and opportunities for ​party leadership to moderate its ranks have long since passed.
Truly Bizarre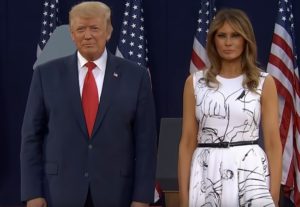 What else came out of the Wingnut fantasy land last week?
Lots of other stuff.
As always, it is an endless stream. Some of it is good, some sad, some is rather grim, and some is quite frankly hilarious. Here are a few more samples …
Will next week be different and result is no bizarre claims from the wingnuts?
Nope.
Bonus Items –
The COVID-19 timeline
Via @TBPInvictus ..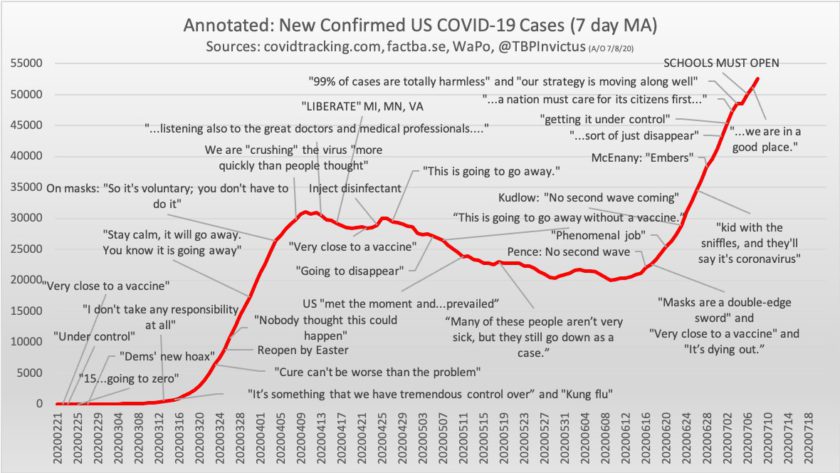 Sara Cooper – How to Cognitive