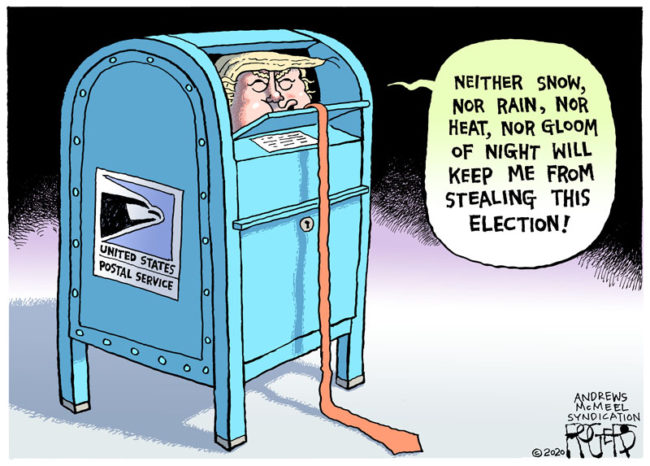 What happens when you elect the wingnut brigade to office is rather unique?
Over the centuries of its existence the US has invoked many different emotions from other nations. For example, envy, anger, or admiration. Never before in the entire history of the US has an administration managed to invoke one specific reaction until now. Gone is respect, dignity, and warmth, instead what we now reap is pity.
The big news of the past week was the indictment of Bannon and others for fraud. Trump of course denies any involvement, but he is on record as officially blessing the project. They even used his endorsement to harvest funds. To quote the Washington post commenting on the indictment …
This all couldn't be happening to a nicer bunch of grifters.
They really are just a bunch of con artists. This indictment is yet one more data point that verifies that such a claim is not just an opinion but a legal fact.
What new absurdities have been promoted this past week?
Let's take a look.
Wingnut proclamations from the last 7 days
Here are some of the highlights this week…
The Cult Of Trump
Kamala & Biden
No surprise at all to find claims like these popping up. Their standard play is the use of fear to manipulate …
COVID-19
Conspiracies
Truly Bizarre
Stuff that is so utterly bizarre it is self-parody …
What else came out of the Wingnut fantasy land last week?
Lots of other stuff.
As always, it is an endless stream. Some of it is good, some sad, some is rather grim, and some is quite frankly hilarious. Here are a few more samples …
COVID-19 …
More weird claims …
The Catholic Church …
Lies …
Twilight Zone Bizarre …
Sometimes surprisingly good things do happen …
Bonus Item – Kamala Harris tweets Sarah Cooper
Sarah Cooper was part of the #DemConvention2020 broadcast …