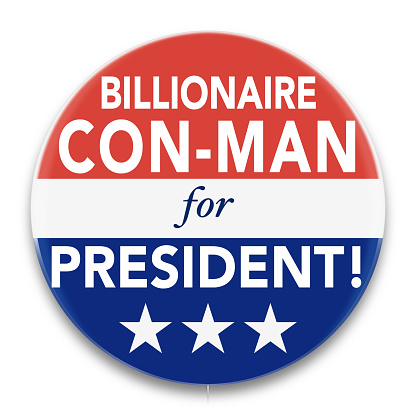 When faced with the utterly bizarre claims being promoted, what becomes clear is that while there are some that sincerely believe, there are also many others who know that what they are proclaiming is all a sham. What they put out is a deliberate lie that is designed to deceive and manipulate – these are the fraudsters, and you need to be aware of it, and perhaps laugh at it and also heap upon it the well-deserved mockery it has earned.
Let's take a look at some of the highlights from the past week.
Proclamations from the last 7 days
The Cult Of Trump
Demons
Dave Daubenmire warns that "every major institution in America is under the control of Satan."

Well .. we do at least know that this is true for the oval office.
Conspiracy claims
Truly Bizarre
What other Fraudsters popped up last week?
As always, it is an endless stream. Some of it is good, some sad, some is rather grim, and some is quite frankly hilarious. Here are a few more samples …
COVID-19 …
Corruption …
Bizarre…
And yes, good stuff really does happen …
And the winner of Fraudster of the week is?
Oh come now, you know the answer, it's Trump.
Bonus Items – Election tips
…and since we are thinking of Sarah Cooper, this is coming up …